Movers Thornton CO: Trustworthy
Professional Moving Services

Trust Us to do the Job Right
Are you looking for movers Thornton CO? Contact Affordable Moving & Storage, Inc. to get a fast quote on your move or storage project. Call us at 303-696-7077. To get the most accurate quote, please have the approximate square footage you are moving from, and your move date handy. Or, if you don't want to call, submit our quote form, and we'll get back to you as soon as we can – usually within 1 business day.
Movers Thornton CO: Why Choose Affordable Moving & Storage for Your Move?
We have many happy customers who have enjoyed the quality, carefulness, and affordability of our service, as well as the friendliness and helpfulness of our movers Thornton CO.
Our movers Thornton CO are careful and gentle with your valuable belonging. We know each item is important to you, and we pack and treat each one with special care.
We offer competitive rates. Our movers Thornton CO may not be the cheapest, but we pride ourselves on offering the best, most quality service available in all of Colorado.
- Family Owned & Operated for 30 Years -
Need More Reasons to Choose Us?
There are many reasons to choose our Thornton movers.
Our movers Thornton CO offer many quality services, including:
Local and Commercial Services
Packing & Boxing Services
Affordable Moving & Storage is top-rated with the Better Business Bureau. We are also fully licensed: Call us for a free, fast move quote at 303-693-7077
Moving to Thornton, Colorado?
Learn about this City:
Thornton, Colorado is a beautiful part of Colorado. It is located 10 miles northeast of downtown Denver, so it offers easy access to shops and an easy work commute. The city is home to over 127,000 people, according to
City-Data
. The average age is 36 years, and the median household income is over $60,000.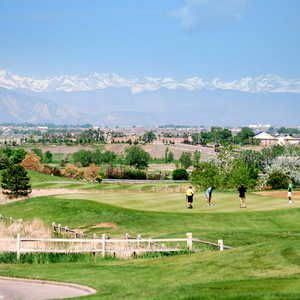 Thornton, Colorado consisted almost entirely of farmland until 1953, when a man laid out a town about seven miles from Denver (offering easy access for work and entertainment). Since then, the city has expanded, offering a wonderful home to thousands of families.
Thornton has many open spaces; there are 25 major parks in the city. And, there are over 80 miles of trails throughout the city, offering easy biking access to cater to Colorado's active lifestyle. The Colorado views are breathtaking.
In the heart of the city is Thornton Arts & Culture Center. There are countless classes, art exhibits, and performances held at this center. Thornton is also home to the Larkridge Shopping Center – full of shopping for the whole family.
 Looking for a school for your children in the Thornton area? Look no further: There are many schools, including Thornton High School, Skyview High School, Vantage Point High School, as well as many elementary and middle schools.
View Thornton, Colorado
on a Map:
Helpful Links for those
Moving to the Thornton Area: