Making Moving Easy To/From
Arvada Colorado!
Arvada is the second most populous city of Colorado and has become a popular destination for newcomers! Affordable Moving & Storage can help you whether you are moving to Arvada to make it your new home, or leaving.
More Reasons to Choose Us
for Your Next Arvada CO Move:
Here are a handful more reasons why you should choose Arvada movers Affordable Moving & Storage as your movers Arvada CO:
Help from our professional Arvada CO movers during this stressful time will ensure that nothing will be broken during your move, there will be no damage, and all your items will be packed neatly and tightly. Additionally, our Movers Arvada CO service also can ensure that all of your belongings things are first packed and wrapped in the proper manner. Quality packing ensures that your valuables will not be dirtied, scratched, or damaged.
For a very fast quote on your move, call us now at 303-693-7077. We will give you an instant quote right over the phone. Our prices are competitive, but on the lower end. We out do the movers Arvada Colorado competition! View our Google+ page to read reviews of from past customers.You can also fill out our form. You should hear back from Arvada movers within 1 business day via email.
Customer
Guaranteed
We are fully licensed, insured, and bonded and we've serviced thousands of moves since 1985.
A Great Job
Hi Carol, Thanks for following up. The movers did a great job and were a pleasure to work with. I will indeed be off on a vacation soon, and look forward to the delivery of our things sometime after August 26. Thanks again.
Focused, Professional & Courteous
Dear Affordable Moving, I recently moved from Denver to the DTC area (on 5/27/20). I wanted to let you know that the team you sent, Jaidyn and Cobi, were really outstanding. They were very polite, efficient and fast. I appreciated how focused, professional and courteous they were. They even helped unload all the very breakable items in my car.
An Excellent Job!
I wanted to take a moment to tell you how happy were are with our recent office move. We have used Affordable in the past and had good results. This time was different. It wasn't good – it was great!! We had Josh and his son Brad doing the "heavy lifting" and they did an excellent job – and they did it in what we consider record time. From the time they started until the final box was delivered, it took them just a little over 4 hours to load and unload our office furnishings!! Without a scratch!! My wife Carolyn and I would like to thank you for a job well done and we really appreciate the consideration Josh and Brad showed us – what professionals!!! We have taken the liberty to refer them to friends and also to our real estate broker. We hope we keep them busy!!! Once again, Alex, thank you very much!!
Far Exceeded Any Other Crew We Have Ever Worked With
Der Mr. Mallon, We wanted to let you know how much we appreciated the crew that assisted us with our move from Greenwood Village to Nashville today. We had the privilege to work with Charles, Jeremy, and Micelle. We were so impressed by the professionalism, efficiency, courtesy, and work ethic of each of these men.We have moved many times all over the world with large corporations, and your crew far exceeded any other crew we have ever worked with. Thank you for your assistance in making our move much smoother than expected.
Very Professional & Extremely Patient
Dear Affordable Moving & Storage, I just wanted to take a moment and let you know what a fantastic job the guys did with our move. Jaidyn, Carlos and the others were very professional and extremely patient with a bunch of women that needed things moved sometimes more than once. They were very quick also that was a great help to us so we had a good amount of the day left to finish organizing and moving into our new office. Not one thing was damaged and they took the time to help us get file cabinets open that were stuck and were extremely nice and helpful. We are still talking about how great the movers were and will definitely recommend your company to anyone we know that is moving. Again thank you for making our move day a hug success and worry free!!!!
Bent Over Backwards For Us
The moving trucks are on their way, again! And even though the storms and flooding have more than doubled our moving expense I feel GRATEFUL! Need to give a HUGE shout out to our amazing moving company Affordable Moving & Storage and it's owner Dave who has bent over backwards for us. When we were unable to get the trucks to our new home in Ft Collins Friday he stored all of our belongings for free until today when he was able to recruit guys to work on their only day off, he gave us a major discount and has been unbelievable professional and understanding. Thanks Dave and your whole crew who made this happen!
I Know Who To Call
Affordable Moving & Storage was very courteous and professional. They ensured that I was happy and even called me when the driver came in to make sure everything was going well. If I move again, I will know who to call.
Trustworthy & Reliable Mover
A trustworthy and reliable mover was a myth for me. But, after using Affordable Moving & Storage, I know that they truly exist. They not only moved my belongings, but they successfully made my move more stress-free.
Call us now 303-696-7077 and see how friendly we are, and let us know how we can help you with your next move.
According to CityData census, Arvada is home to more than 111,000 people! The median age is 40 years old, and the average household income is around $60,000.
Arvada is truly a beautiful city to call home! Its located far enough from Downtown Denver that you can consider yourself living in the quiet suburbs, yet just a 20 minute drive to all the nightlife of the city!  Arvada is also surrounded by two major highways (I-70 and I36) which make the daily commute much easier for residents there.
Even more culture lies in Arvada CO than what meets the eye! Arvada is also home to Olde Town Arvada, the coziest, cutest, little olde town you will ever visit. Home to over two dozen local shops, olde town is a thriving little town full of culture, great food, and friendly people.
If you run your own business, you will want to check out the Arvada Chamber of Commerce website. There you will find information on joining the group, fees, and networking with other participants.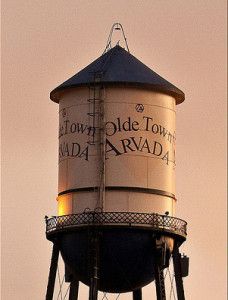 Love theater? Arvada is home to the Arvada Center for the Performing Arts, where several shows, concerts, and plays are put on each and every month. Host events, galleries, and more and the Arvada Center. Its a little performance art lovers gem located in the suburbs of Denver!
Not sure if you're ready to make the plunge and move to Arvada? Check out the Visitors Center and learn a little more about the town, its founders, the demographics, and Arvada's history.
Have more to add about the beautiful city of Arvada, Colorado? Let our movers know!
Tour of
Arvada CO
In 2013, Arvada was a finalist for the best city to live in! Check out the video entry below:
SCHEDULE
YOUR MOVE
TODAY!